---
Youth Spotlight
Youth Spotlight is a series of stories that showcases the talents and celebrates the growth of youths who are part of YouthSpace. These series of stories are featured on YouthSpace?s Instagram, and positively impacts the youths? confidence. In the following stories, some of the names of the youths have been changed to protect their identities.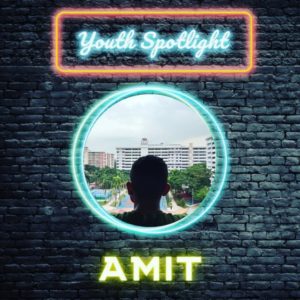 ?I dropped out of school when I was 14.?
Academic failure, negative influence & low financial status led Amit (not his real name) to drop out of school when he was just 14 years old.
?I wasn?t doing well in school and I was distracted by my friends. I wanted to earn money also? recalled Amit. With excitement, he started his first part-time job in KFC.
But things didn?t seem to go as planned. Amit realised that the pay was too little for him and the only way to earn more is to get a higher education.
Amit struggled with the thought of going back to school and was also concerned if he could catch up with his studies. But he was determined and wanted a better future.
With the help of his mother, he appealed to the school and thankfully, the school accepted him back. Amit was also put in the NT stream as it was easier for him to catch up.
With a clearer goal, Amit persevered with school but it wasn?t smooth sailing too.
?I struggled to wake up for school everyday and I was not so good in my maths? shared the 17 year old who recently completed his ?N? level papers.
Amit disciplined himself to sleep early. He paid attention in class, completed every homework and clarified with his teachers whenever he had made mistakes in his work.
When asked what will be his advice to others who may be going through the same situation, he shared that it is important to have a goal.
He also said that staying away from his bad company of friends helped and to be more bold in seeking help. Having people around that believed in you was also important. His mother and teachers have been his great source of support.
Today, Amit has completed his ?N? level exams and he hopes to get into the aerospace program in ITE.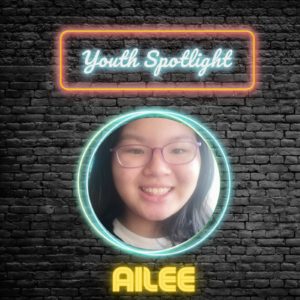 Ailee used to be extremely shy and had trouble expressing her emotions and thoughts. After meeting with her social worker, she learns many things about communication and applies them to her daily life.
She said, ?Nowadays, I notice that I tend to clarify things more, interact with others and approach others more. I find that surprising as I used to be unwilling to ask questions. I would be lying if I say that I do not fear these things but I will try to overcome them bit by bit.?
At the start of year 2020, Ailee noticed that there were new classmates coming to her class. She was very fearful as to how to go about her group projects with them. She was nervous as she did not know any of her group members but she created an online groupchat and pushed herself to communicate with them. As a result, she had fun during the group project discussions and learnt many things about everyone including herself.
Ailee commented, ?I learn that it is not that hard to connect with others. All you have to do is approach them and ask a few questions. Then, Boom! Friends. Honestly, when I witnessed my friend getting bullied, I used to not say a word about it to anyone but now, I definitely would tell my teacher or a trusted adult.?
Ailee encourages everyone not to be shy but can try communicating with new people. It takes her some time to get out of her shell but she assures all who are out there that it is OK to take time. Just keep trying to connect little by little, and you will get better at connecting with others too!
Her Student Care Teacher shared about the past year working with Ailee, ?Yes, she did improve & grow! She's much more vocal now, and she takes initiative to ask questions when in doubt.?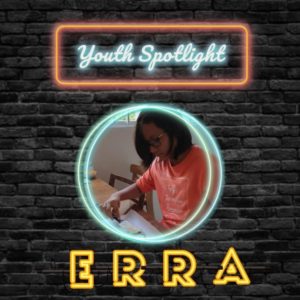 Erra found out that she has Dyslexia at 6 years old and could not read or understand words well. She sees alphabets jumping around whenever she reads, which affected her ability to read, write and learn.
When Erra first found out about her dyslexia, she felt sad and discouraged. Erra managed to overcome the hurdles by her counsellor's and teacher's encouragements. Erra learnt strategies like using a ruler to read. Whenever Erra encounters a word she does not understand, she approaches her counsellor who taught her the meaning of words patiently. Erra?s classmates and friends did not treat her differently, and that made her feel comfortable in her own skin.
Using strategies to learn and receiving support from her classmates, teachers and counsellors, Erra started gaining confidence in herself. Erra also picked up new skills such as video editing and is currently learning how to edit with Davinci Resolve from Youthspace!
Lastly, Erra wants to encourage those out there with similar learning difficulties to not give up; continue to try again, and ignore what others say or think about you.
Dyslexia is a type of specific learning difficulty that primarily affects the skills involved in accurate and fluent word reading and spelling. It can occur in people coming from all backgrounds and intellectual levels.
It is not a disease and there is no cure; it is a lifelong condition and can be managed with the proper guidance by a reading specialist and therapeutic trainer. A person affected by dyslexia is wired differently! With perseverance and good social support, anything is possible!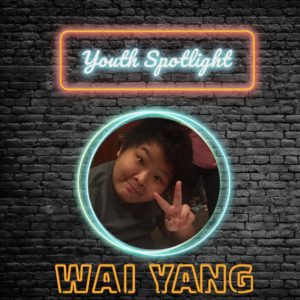 Wai Yang's interest in Origami started when he was in Primary 5. It was first introduced by his form teacher, Mrs Tan, when she brought an origami book for anyone in the class to explore with. Wai Yang was intrigued and delighted in using the book so frequently that it was eventually gifted to him.
His passion in origami grew as he started to gain recognition from his classmates by providing them folded ninja stars to play with. Spurred on, he soon realised that he was practising the art form daily even during recess and after school. Nonetheless, there was a time where Wai Yang stopped practicing origami as he felt it was becoming repetitive and mundane, and wasn?t learning as much.
Little did he know his passion in origami still remained. Wai Yang?s enthusiasm was rekindled when he was in secondary one by watching YouTube videos. One of his favourite origami YouTube channels includes "Origami with Jo Nakashima" @jonakashima .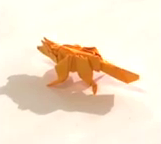 Wai Yang?s current key principle for origami is to always learn it first, master it before moving on to the next project. Depending on the difficulty, he can take anywhere from 3 days to one month to learn and master an origami piece which includes both executing and memorising the steps.
There are many more stories featured on YouthSpace Instagram. Head over to check out more Youth Spotlight stories, YS events, study tips and more!
---
YouthSpace @ BCS connects with youths in our community through street outreach and collaboration with neighbouring schools and other social service organisations. With the support of our volunteers, we aim to provide a safe space where youths realise their true potential through forming healthy friendships and values.
We are looking for volunteers who are willing to reach out to these youths and join us as befrienders or mentors. We also welcome volunteers who are keen to help us to reach out through online platforms such as Instagram and Discord.
Volunteer with us via our online signup form.
Recommended Posts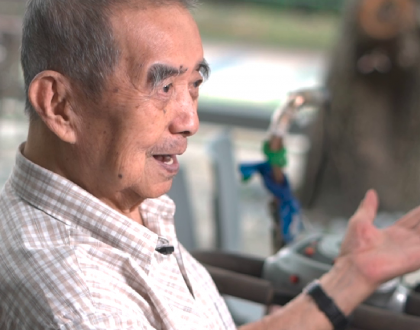 March 09, 2023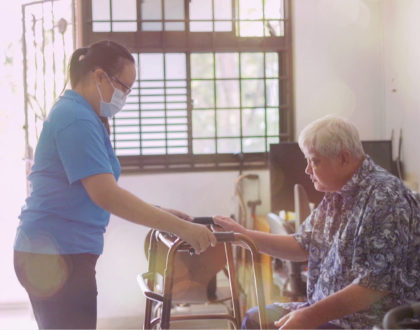 January 19, 2022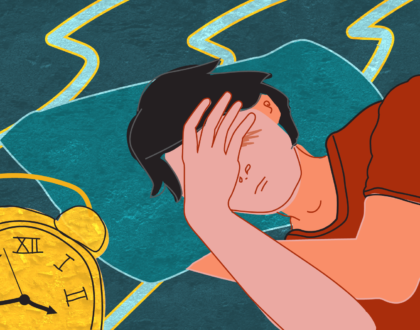 May 28, 2021