---
Life Hacks to Building Confidence and Competence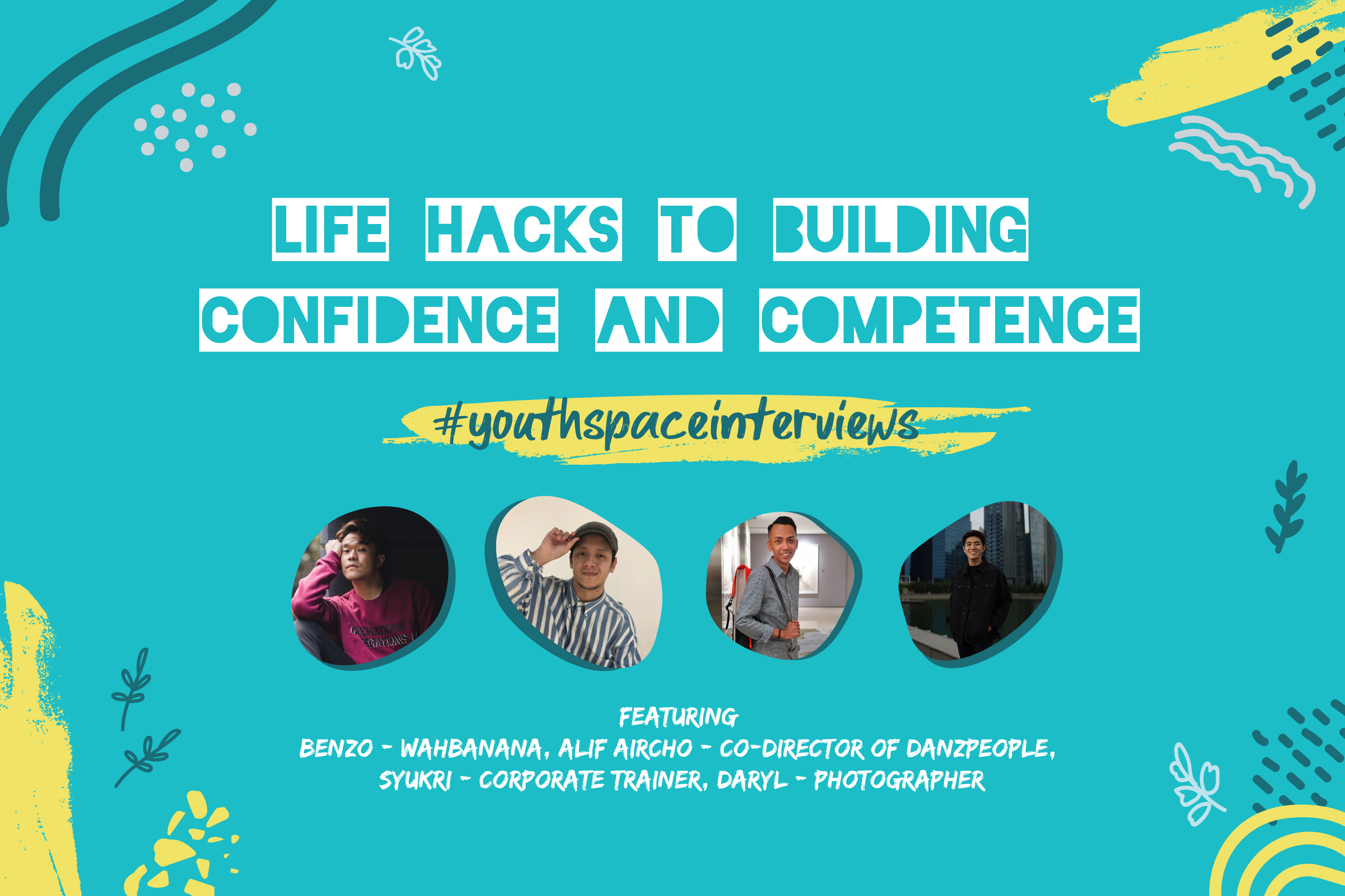 Recently, YouthSpace conducted live talk shows with a couple of social media influencers. These influencers have chosen to pursue their craft and passion for a living. Hear them share about their journey and what keeps them motivated on YouthSpace's IGTV channel.
Alternatively, here?s the summarized version with a selection of quote-worthy advice from these young people.
Benzo ? Dream big. Find joy in yourself, in your work.
29.3k followers | Youtuber (WahBanana), Influencer, Actor managed by TCP Artistes
It wasn?t a smooth road to becoming an actor. I went through countless rounds of casting. It was something like 10 to 15 castings and I didn?t get selected for any role. So that was really disheartening. What my parents worry most is whether I can survive in this career, thankfully I have supportive parents who are there for me. As long as you love what you?re doing, I think that?s all we need. You need a circle of friends who will support you and be there for you all the way.
I believe in working hard. The amount of failure you go through doesn?t represent your chances of success. Failure is not the end. It?s a matter of how you turn it into a turning point and see how much you can persevere as a person.
To be honest, I read that a lot of big stars only have their breakthrough when they are in their 40s and 50s. Even Hollywood stars. So yes, it?s tough and disheartening, but I just trust in the process.
Any advice for youths out there?
Dream big. Go for it. Work hard towards your dreams. Find motivation in what you do, it?s important to have a circle of friends for support. Don?t ever tell yourself that you cannot. If you?ve never tried, you won?t know. And it?s okay to make mistakes. Perfectly ok. No one is perfect. When you make mistakes, don?t be too hard on yourself.

Very importantly, you must love yourself, because there are a lot of times when I?ve seen people shut others out when they get complimented. They say, ?No man, I?m really not good. I?m really not good, I just need to work harder.? I see this a lot. Sometimes you need to find joy in yourself, acknowledge the efforts in your work, enjoy your work – tell yourself, ?I did good. I love it?. And give yourself a pat on your shoulder. When you appreciate yourself, you have more motivation to work harder. When you are too hard on yourself, you won?t find the joy in what you do.
Alif Aircho ? Give your best.
15.7k followers | Co-Director of Danzpeople/Instructor/Choreographer
We all have a passion. We do what we?re passionate about to relieve stress, to be present and in the moment. During the COVID pandemic, I learnt to be creative all the time, find ways to adapt by moving workshops online. I try my best to motivate others as well as myself. There are days I tell myself that if I don?t motivate myself, who will. My family is my source of inspiration that keeps me going.
During a dance competition, I don?t fear what others say about me. I do have a slight fear, that I might not give my best. I care about whether I did my best. You will forget what you represent if you think too much about what others think or say about you.
I don?t brush off everything though. It is important to get feedback and find out how I can grow. I chase for feedback that are more constructive. I appreciate compliments. But if you want to grow, constructive feedback is important too. There must be a balance of both compliments and constructive feedback. If I let good compliments get to my head, how can I grow? We cannot let our victories become our tombstones, we got to continue growing by not being stuck in our past accomplishments. It is important to feel good about your accomplishments alongside receiving feedback that spurs you on to improve.

Loyalty and commitment are two key factors that can build confidence. I?ve seen some of my dance students give their all during the dance competitions. Teaching students has taught me the importance of patience, commitment and communication. These are life skills that has helped me in my new season as a parent. No matter what season you are in, be patient with yourself. As you give time to others, remember to have time alone for yourself.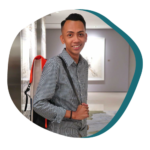 Syukri ? We have choice.
1921 followers | Syukri is currently with Under Armour as a corporate trainer. He has a wealth of experience speaking in public platforms and Television on matters such as personal development and personal branding.
I don?t come from well to do family to be honest. There were days when I was younger where I would come home thinking, ?Do I have electricity?? There were days when just having a or two meals was a privilege. I used to think that?s going to be my life.
And then I realized that we have a choice.
The environment you are born in does not determine the kind of future you will have. Even though we can?t choose our family background but we have a choice about how we want to lead our lives. The less ideal environment does not equate to failure for life. What is important is for us to continually seek to improve ourselves.

As long as we are still young, we are always shadowed by our parents or background. People will see us through our parents, but it?s whether we want to take on that scary approach to decide for ourselves who we are, who we strive to become.
Sometimes we worry, ?Am I too young to do this?? Age should not determine your competence. People don?t really care about your age when they know that you can deliver. If it comes from your heart, people can feel it. It is important to have a good support system and people in your life who can boost your morale.
What really helped me to become who I am today, is to not have prejudice against others. Once you have prejudice towards others, everything that they do, will seem bad to you. And you will lose the opportunity to learn something from them. I feel that everyone has something to offer to others. Because all of us carry some value in us.

Find people who can appreciate your value. That will build your confidence. There?s always Nay-sayers who will criticise you. We cannot stop Nay-sayers and we cannot satisfy everyone around you. But at the same time, don?t flush out all the bad things people say about you. There?s often a learning point.
Daryl ? Invest in the work you do. It has to come from the heart.
Daryl is a travel and portraiture photographer. Fuelled by his love of cinematography, Daryl strives to make every photo a scene straight out of the movies. His eye for details and his discipline for perfection are key reasons for his end products.
In his free time, Daryl is an avid dancer. His love for dance is another outlet that fuels his creativity. He is currently a student in SMU.
When I first started out, I had the misconception my level of competence depended on the gears I was using. I was pretty obsessed with having the best cameras, with having the best lens.
I was shooting with very expensive gear and producing mediocre results. Eventually I decided maybe I should just work on polishing my skills, honing my craft. I decided to take time out to learn how to use a proper camera, how to use a camera properly and how to make use of whatever gear I had. My competence began to increase and I started becoming more and more comfortable shooting other people, people outside my close circle of friends, family, etc.
Through the years, my approach to photography has changed. It used to be about the aesthetics a photo. Is this photo beautiful, does it have nice location and lighting. But as I matured, my photos revolved more around the people that I?m shooting. I wanted to try and portray who they were, their different stories. It was more of being in touch with the different individuals, being able to communicate with them to get to know them on a personal level to capture raw emotion and stories in the form of a photo.
The moment you start to take pride in your work, the moment you start to invest in the work you are doing, it increases your confidence and competency. Because it comes from your heart.
I believe this is the most important aspect. As a photographer, whatever photos I take, it has to come from the heart. In fact, for any kind of artform, it?s always whatever that comes from the heart that turns out the most natural.

The above interviews were conducted live on YouthSpace?s IGTV channel (@youthspaceonline) and republished with permission.
---
YouthSpace @ BCS connects with youths in our community through street outreach and collaboration with neighbouring schools and other social service organisations. With the support of our volunteers, we aim to provide a safe space where youths realise their true potential through forming healthy friendships and values. We support youths with weekly academic support as well as weekly interest groups to learn new skills. Through the activities provided at YouthSpace, platforms are created for the youths to learn values of Safety, Purpose, Acceptance, Compassion and Empowerment.
We are looking for volunteers who can join us as mentors and tutors to provide the youths with academic and emotional support. We also welcome volunteers who are keen to help us to reach out through online platforms such as Instagram and Discord.
Volunteer with us at via our online signup form.
Recommended Posts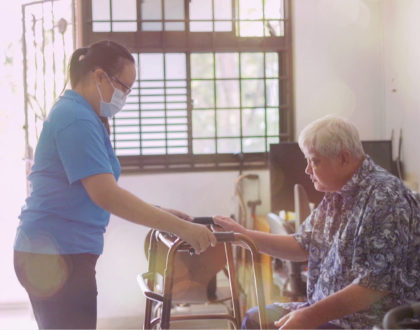 January 19, 2022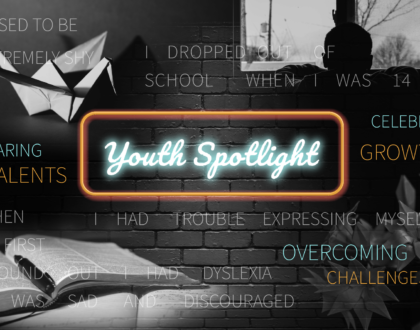 April 30, 2021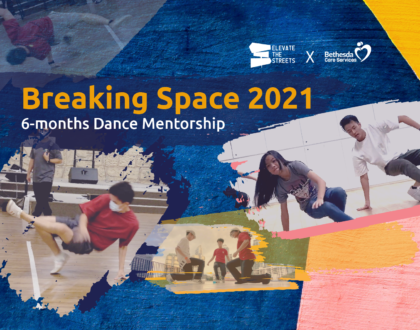 April 29, 2021